About WRK

WRK is a USA based company that was founded for bridging customers and professionals using technology solutions. Our vision is to clear the fog that makes it obscure for customers to find professionals for their needs.

Using Stripe Connect technology we providing both ends with comfortable & flexible environment to get the work done, have a smooth interaction and successful experience.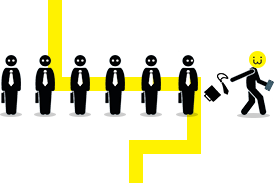 Helping professionals achieve their goals and getting them one inch closer to their targets is what motivates us. Painters, plumbers, drivers, fitness trainers, independent contractors & entrepreneurs who are passionate about what they do, and who want to reach greater heights. WRK is here to help you succeed without wasting funds on challenging work offers or time by providing you with the perfect opportunity whenever you need one straight to your mobile device.

Busy parents, commuters, landlords, parents, people who need an extra hand, who want something being done in a professional way, WRK is at your service to help you in need. We are the platform you need to turn to when you need to get anything done.
WRK, we are helping by building confidence in professionals. We are building trust among consumers. We are helping people live the life of their dreams. WRK represents skills, professionalism, being triumphant in your goals and passion and strive for success. WRK is for everyone.



BE YOUR OWN BOSS AND LIVE A LIFE ACCORDING TO YOUR RULES ON WRK.